What people are saying…
"I appreciate what you do. You teach as much as you can in the time you have without breaking oath and still give us mind blowing stuff." Jerald White

"Super interesting to hear the origins, and you paint a great picture on the encounter, thank you!! Awesome class!!!" Ibzan aka Chano

"Thank you Oscar, learned a lot." Anthony Jones

"Just wanted to share that I'm really loving the class and even more now that we are getting into the Bantu dialect." Martha Dominguez

"Finally! Someone teaches a course on the beautiful history and traditions of Palo Mayombe, without sensationalism. Oscar is an excellent teacher and would take another course in a heartbeat." –Stacey Tallitsch Instructor of "Remote Viewing" on Udemy.com

"Thank you for all the your work. You are an inspiration." Davina Andrew
Palo: The Congo Rites of Cuba
THIS IS AN ONLINE COURSE AVAILABLE ON UDEMY.COM
About this course
Oftentimes confused with witchery, this course will explore the most misunderstood of all Afro-Cuban traditions, Palo. This course consists of 8 hrs. of lecture and will cover history, language, chants, symbolism, herbalism and more. We will discuss the Kongo people, the origins of "Palo Cristiano" and "Palo Judio", the etymology of names commonly used in Palo and much much more.
The course is open to initiates and non-initiates alike. Elder priests that have taken this course have told us that even for them it was useful in understanding the origins of their practice and better equipped them to answering WHY certain rituals take place. For non-initiates and academics alike this course is a MUST as well.
NOW AVAILABLE VIA UDEMY 
Cost: $200
Sign Up Now →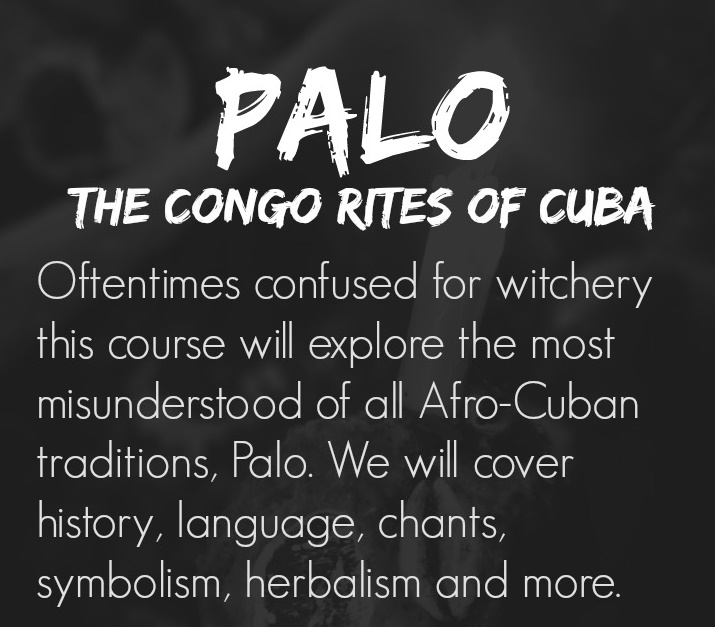 A Lecture on Firmas
THIS IS A PRERECORDED LECTURE
About this lecture
This is a 90 min. lecture that discusses why firmas are used, how they are composed and what they mean. The lecture is open to initiates and non-initiates alike.
OPEN ENROLLMENT. WE WILL GRANT YOU ACCESS TO THE LECTURE FOR 10 DAYS. YOU MUST PROVIDE US WITH YOUR YOUTUBE ID.
Cost: $50
Coming Soon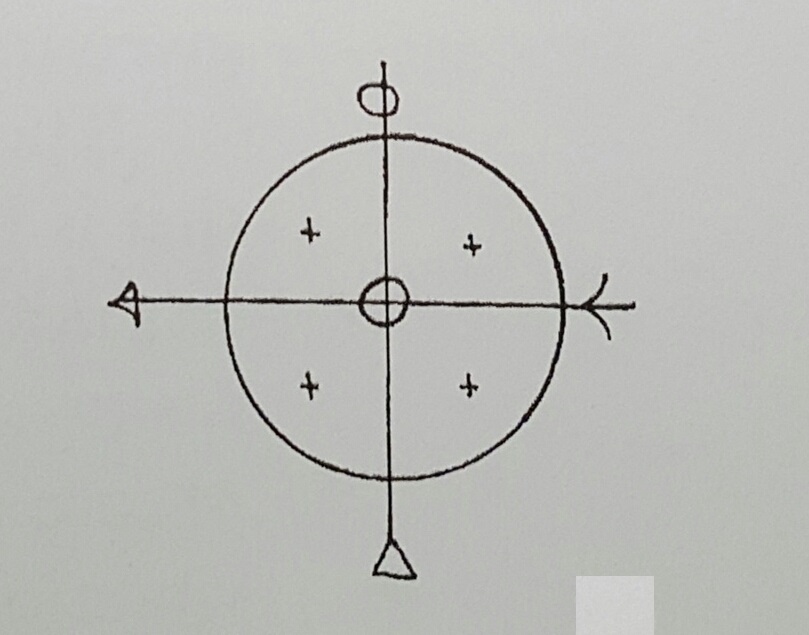 BILONGO: The Medicines of Palo
THIS IS AN ONLINE COURSE ONLY
About this course
This course will examine the plants, sticks, animals & minerals that are used in Palo ritual practice. We will cover different ways to do spiritual cleansings in Palo as well as protection and offensive work as well.
The course is open to initiates who have successfully completed the preceding introductory course only.
CURRENTLY CLOSED. 
Cost: $25 per class payable in advance bi-weekly via paypal. Your non-refundable $50 deposit will reserve your spot and be used for the first two lessons.
SIGN UP NOW →